Course Measurement and Certification
A accurate, well designed course can be the centerpiece of a race event. RaceSmith, Inc. can help your race with course selection, design, measurement, and management. We measure courses in accordance with the guidelines set forth by USA Track and Field's, Road Running Technical Council. We measure courses under the assumption that accuracy is of the utmost importance. Call or email for more information on the services we can provide. The following table is the current list of courses we have measured and certified.
The purpose of the USATF course certification program is to produce road race courses of accurately measured distances. For any road running performance to be accepted as a record or be nationally ranked, it must be run on a USATF-certified course. In addition, the certification program is very important to the average road racer, as well as those of exceptional speed. Most runners like to compare performances run on different courses, and such comparisons are difficult if course distances are not reliable. No one can truly establish a personal best if the course distance is not accurate.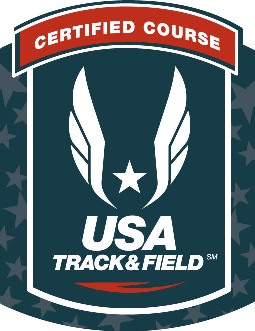 This list is sorted alphabetically by Course Name, by default. Click on a column header to sort by Course Name, City, Certification #, or Distance.
| | | | | | |
| --- | --- | --- | --- | --- | --- |
| Course Name | City | Certification # | Distance | Certification Map | Online Course Map |
| 5K Run for the One | New Smyrna Beach, FL | FL16023TY | 5 Km | | |
| 5K Run/Walk For Recovery | Daytona Beach, FL | FL14045EBM | 5 Km | | |
| A Dash For Cover 5K | Oldsmar, FL | FL14052EBM | 5 Km | | |
| A Dash For Cover 5K | Palm Harbor, FL | FL13035EBM | 5 Km | | |
| Arbor Day 5K Root Run | Palm Coast, FL | FL11024EBM | 5 Km | | |
| Arbor Day 5K Root Run | Palm Coast, FL | FL12029EBM | 5 Km | | |
| Arbor Day 5K Root Run | Palm Coast, FL | FL14033EBM | 5 Km | | |
| Autumn Trails 5K | Palm Coast, FL | FL12066EBM | 5 Km | | |
| Beck 5K | Palatka, FL | FL15042EBM | 5 Km | | |
| Betty Griffin House 5K | St. Augustine Beach, FL | FL15040EBM | 5 Km | | |
| Brain Cancer Awareness 5K | New Smyrna Beach, FL | FL15087EBM | 5 Km | | |
| Bridge of Lions 5K | St. Augustine, FL | FL05023DL | 5 Km | | |
| Bridge of Lions 5K | St. Augustine, FL | FL10062EBM | 5 Km | | |
| Bridge of Lions 5K | St. Augustine, FL | FL23030JK | 5 Km | | |
| Brooks Avenue 1000 ft. Calibration | DeLand, FL | FL05003DL | 1000 Feet | | |
| Brooksville Library 5K | Brooksville, FL | FL14115EBM | 5 Km | | |
| Catch Me if You Can 5K | Sanford, FL | FL09080EBM | 5 Km | | |
| Catch Me if You Can 5K | Sanford, FL | FL10128EBM | 5 Km | | |
| Celebration Rotary 10K | Celebration FL | FL13080EBM | 10 Km | | |
| Celebration Rotary 5K | Celebration FL | FL13079EBM | 5 Km | | |
| Character Counts 6K | St. Augustine, FL | FL12089EBM | 6 Km | | |
| Character Counts 3K | St. Augustine, FL | FL12090EBM | 3 Km | | |
| Clermont parkrun Lake Hiawatha One Loop 5K | Clermont, FL | FL17032TY | 5 Km | | |
| Clermont parkrun Lake Hiawatha Two Loop 5K | Clermont, FL | FL17033TY | 5 Km | | |
| Clermont parkrun 5K | Clermont, FL | FL15121EBM | 5 Km | | Online Course Map |
| Cobb's Corner Classic 10K | Ormond Beach, FL | FL07028EBM | 10 Km | | |
| Cobb's Corner Classic 5K | Ormond Beach, FL | FL07027EBM | 5 Km | | |
| Compassion 5K | St. Augustine, FL | FL17068TY | 5 Km | | |
| Cottonmouth Quarter Marathon | Elkton, FL | FL15090EBM | 10.54875 Km | | |
| Cottonmouth 5K | Elkton, FL | FL15089EBM | 5 Km | | |
| COA 5K Run for Meals on Wheels | Daytona Beach, FL | FL08027EBM | 5 Km | | |
| Corporate 5K | St. Augustine, FL | FL14101EBM | 5 Km | | |
| Crescent City Catfish 5K | Crescent City, FL | FL19037TY | 5 Km | | |
| Cure PSP 5K | Enterprise, FL | FL11122EBM | 5 Km | | |
| CTK 5K Run/Walk | Palm Coast, FL | FL14041EBM | 5 Km | | |
| Daytona 5K | Daytona Beach, FL | FL05050DL | 5 Km | | |
| DeLeon Springs Half Marathon | DeLeon Springs, FL | FL05004DL | 21.0975 Km | | |
| DeLeon Springs 5K | DeLeon Springs, FL | FL05005DL | 5 Km | | |
| Don's Friends 5K Run/Walk | St. Augustine Beach, FL | FL09111EBM | 5 Km | | |
| Downtown Melbourne 5K | Melbourne, FL | FL14017EBM | 5 Km | | |
| Dreamers To Doers 5K | St. Augustine, FL | FL13007EBM | 5 Km | | |
| Earth Day 5K | DeLand, FL | FL05017DL | 5 Km | | |
| Ed Root 10K | New Smyrna Beach, FL | FL06062DL | 10 Km | | |
| Ed Root 5K | New Smyrna Beach, FL | FL16020TY | 5 Km | | |
| Ed Root 5K | New Smyrna Beach, FL | FL06061DL | 5 Km | | |
| Ed Root Quarter Marathon | New Smyrna Beach, FL | FL16021TY | 10.54875 Km | | |
| Excalibur 10 Miler | Viera, FL | FL14016EBM | 10 Miles | | |
| Eye of the Dragon 10K | Melbourne, FL | FL11120EBM | 10 Km | | |
| Faith Lutheran Church and School's 5K | Eustis, FL | FL08051EBM | 5 Km | | |
| Falcon Flyaway 5K | Jacksonville, FL | FL15086EBM | 5 Km | | |
| Feet to Feast 15K | Palm Coast, FL | FL11118EBM | 15 Km | | |
| Feet to Feast 5K | Palm Coast, FL | FL11119EBM | 5 Km | | |
| Feet to Feast 15K | Palm Coast, FL | FL14129EBM | 15 Km | | |
| Feet to Feast 5K | Palm Coast, FL | FL14128EBM | 5 Km | | |
| Firecracker 5K | Melbourne, FL | FL16024EBM | 5 Km | | |
| Flip for Fun 5K | St. Augustine, FL | FL16070TY | 5 Km | | |
| Florida Senior Games 10K | The Villages, FL | FL04079DL | 10 Km | | |
| Four Mile Run to Hear | Longwood, FL | FL09059EBM | 4 Miles | | |
| Fruit Cove MOVE 5K | St. Johns, FL | FL18047TY | 5 Km | | |
| Global Missions 5K | Palm Coast, FL | FL13057EBM | 5 Km | | |
| Global Missions 5K | Palm Coast, FL | FL14044EBM | 5 Km | | |
| Go Dog Go 5K | New Smyrna Beach, FL | FL10109EBM | 5 Km | | |
| Go Make a Difference 5K | Port Orange, FL | FL18032TY | 5 Km | | |
| Go Pink! 5K | Tallahassee, FL | FL14100EBM | 5 Km | | |
| Great Candy Race Quarter Marathon | New Smyrna Beach, FL | FL17059TY | 10.54875 Km | | |
| Great Candy Race 5K | New Smyrna Beach, FL | FL17059TY | 5 Km | | |
| Greater Oviedo 5K | Oviedo, FL | FL15066EBM | 5 Km | | |
| Halifax Health - Hospice 5K Run and Walk | Port Orange, FL | FL13050EBM | 5 Km | | |
| Harmony 5K | Harmony, FL | FL14099EBM | 5 Km | | |
| Interfaith Unity and Peace 5K | St. Augustine, FL | FL10069EBM | 5 Km | | |
| Jail Break 5K | St. Augustine, FL | FL16022TY | 5 Km | | |
| Jail Break 5K | St. Augustine, FL | FL17069TY | 5 Km | | |
| Jingle Bell Jog 3K | Holly Hill, FL | FL14127EBM | 3 Km | | |
| Jingle Bell Run 5K | Winter Springs, FL | FL08040EBM | 5 Km | | |
| Kappa Delta Shamrock 5K | Orlando, FL | FL10027EBM | 5 Km | | |
| Komen Suncoast Polk Race for the Cure 10K | Lakeland, FL | FL11102EBM | 10 Km | | |
| Komen Suncoast Polk Race for the Cure 5K | Lakeland, FL | FL11103EBM | 5 Km | | |
| Let's Move! Day Apopka 5K | Apopka, FL | FL12062EBM | 5 Km | | |
| Let's Move! Day Apopka 5K | Apopka, FL | FL16018TY | 5 Km | | |
| Let's Move! Day Apopka 10K | Apopka, FL | FL14060EBM | 10 Km | | |
| Let's Move! Day Apopka 10K | Apopka, FL | FL16019TY | 10 Km | | |
| Light the Night 5K | New Smyrna Beach, FL | FL14143EBM | 5 Km | | |
| Lighthouse 5K | St. Augustine, FL | FL13006EBM | 5 Km | | |
| Lighthouse 5K | St. Augustine, FL | FL10032EBM | 5 Km | | |
| Love to Run 5K | St. Augustine, FL | FL13078EBM | 5 Km | | |
| Meals on Wheels 5K | Daytona Beach, FL | FL06017DL | 5 Km | | |
| Mickler Mile | St. Augustine Beach, FL | FL09112EBM | 1 Mile | | |
| Miles for Moffitt 5 Mile | Tampa, FL | FL09032EBM | 5 Miles | | |
| Miles for Moffitt 5K - 2009 | Tampa, FL | FL09033EBM | 5 Km | | |
| Miles for Moffitt 5K - 2008 | Tampa, FL | FL08017EBM | 5 Km | | |
| Miles for Moffitt 5K - 2007 | Tampa, FL | FL07017DL | 5 Km | | Online Course Map |
| Miriam Kittrell 5K | Longwood , FL | FL15122EBM | 5 Km | | |
| Miriam Kittrell 5K | Longwood , FL | FL17035TY | 5 Km | | |
| Mount Dora 4 Miler | Mount Dora, FL | FL06064DL | 4 Miles | | |
| My Brother's Keeper 5K | St. Augustine, FL | FL19069TY | 5 Km | | |
| OBPAL Donut Dash 5K | Ormond Beach, FL | FL18033TY | 5 Km | | |
| Our Lady of Lourdes 5K | Daytona Beach, FL | FL08016EBM | 5 Km | | |
| Palmer Catholic Academy 5K | Ponte Vedra Beach, FL | FL09081EBM | 5 Km | | |
| Pine Tree 1000 Foot Calibration | East Palatka, FL | FL09053EBM | 1000 Feet | | |
| Pine Tree 300 Meters Calibration | East Palatka, FL | FL09056EBM | 300 Meters | | |
| Pink 5K | Palm Coast, FL | FL17060TY | 5 Km | | |
| Pink Army 5K | Palm Coast, FL | FL11101EBM | 5 Km | | |
| Pink Up the Pace 5K | St. Augustine, FL | FL09082EBM | 5 Km | | |
| Pink Up the Pace 5K | St. Augustine, FL | FL12030EBM | 5 Km | | |
| Pink Up the Pace 5K | St. Augustine, FL | FL13036EBM | 5 Km | | |
| Pink Up the Pace 5K | St. Augustine, FL | FL15088EBM | 5 Km | | |
| Pink Up the Pace 5K | St. Augustine, FL | FL16034TY | 5 Km | | |
| Polo Ground 1000 ft. Calibration | The Villages, FL | FL04078DL | 1000 Feet | | |
| Providence Church 5K | Ormond Beach, FL | FL15043EBM | 5 Km | | |
| Race For the Kids 5K | Montverde, FL | FL11023EBM | 5 Km | | |
| Race For the Kids 1 Mile | Montverde, FL | FL11022EBM | 1 Mile | | |
| Race to the Taste 5K | St. Augustine, FL | FL10130EBM | 5 Km | | |
| Ravine Gardens 2 Mile | Palatka, FL | FL14062EBM | 2 Mile | | |
| Ravine Gardens 3K | Palatka, FL | FL14063EBM | 3 Km | | |
| Ravine Gardens 5K | Palatka, FL | FL14042EBM | 5 Km | | |
| Ravine Gardens 6K | Palatka, FL | FL14061EBM | 6 Km | | |
| Red Carpet Run 5K | Titusville, FL | FL18034TY | 5 Km | | |
| Red Carpet Run 5K | Cocoa, FL | FL19061TY | 5 Km | | |
| Red Carpet Run 10K | Titusville, FL | FL18035TY | 10 Km | | |
| Red Carpet Run 10K | Cocoa, FL | FL19062TY | 5 Km | | |
| Red Carpet Run 15K | Cocoa, FL | FL19063TY | 15 Km | | |
| Red Carpet Run Half Marathon | Titusville, FL | FL18036TY | 21.0975 Km | | |
| River City 10K | Debary, FL | FL07020EBM | 10 Km | | |
| River City 5K | Debary, FL | FL07019EBM | 5 Km | | |
| Ringling Bridge Run 4 Mile | Sarasota, FL | FL09118EBM | 4 Miles | | |
| Run 4 Life 4 Miler | Enterprise, FL | FL11036EBM | 4 Miles | | |
| Run for Africa | Winter Springs, FL | FL09052EBM | 5 Km | | |
| Run For Futures 8K | Daytona Beach, FL | FL12065EBM | 8 Km | | |
| Run For Futures 5K | Daytona Beach, FL | FL12064EBM | 5 Km | | |
| Run For Futures 8K | Daytona Beach, FL | FL13049EBM | 8 Km | | |
| Run For Futures 5K | Daytona Beach, FL | FL13048EBM | 5 Km | | |
| Run For The Athletes | Winter Springs, FL | FL10016EBM | 5 Km | | |
| Run For Your Life 10K | Palm Coast, FL | FL10101EBM | 10 Km | | |
| Run For Your Life 5K | Palm Coast, FL | FL10102EBM | 5 Km | | |
| Run From Crime 10K | Ormond Beach, FL | FL12003EBM | 10 Km | | |
| Run From Crime 10K | Ormond Beach, FL | FL10104EBM | 10 Km | | |
| Run From Crime 5K | Ormond Beach, FL | FL12088EBM | 5 Km | | |
| Run the Airport 5K | New Smyrna Beach, FL | FL15039EBM | 5 Km | | |
| Run to the Sun 4 Mile | New Smyrna Beach, FL | FL10103EBM | 4 Miles | | |
| Run With The Herd 5K | Orlando, FL | FL13058EBM | 5 Km | | |
| Running Zone 1000 Foot Calibration Course | Melbourne, FL | FL18037TY | 1000 Feet | | |
| Sanford Waterfront 5K | Sanford, FL | FL08059EBM | 5 Km | | |
| Santa Suits on the Loose 5K | St. Augustine Beach, FL | FL16071TY | 5 Km | | |
| Scrub Jay 5K | Titusville, FL | FL13056EBM | 5 Km | | |
| Shark Stride 5K | Orlando, FL | FL18028TY | 5 Km | | |
| St. Augustine 5K | St. Augustine, FL | FL17073TY | 5 Km | | |
| St. Augustine 10K | St. Augustine, FL | FL17074TY | 10 Km | | |
| St. Augustine Half Marathon | St. Augustine, FL | FL17075TY | 21.0975 Km | | |
| St. Mary Magdalen 5K | Altamonte Springs, FL | FL05024DL | 5 Km | | |
| Strides for Water 5K | Ormond Beach, FL | FL16012TY | 5 Km | | |
| Seminole State College 5K | Sanford, FL | FL10017EBM | 5 Km | | |
| Seminole State Raider Run 5K | Sanford, FL | FL10108EBM | 5 Km | | |
| Shark Stride 5K | Orlando, FL | FL18028TY | 5 Km | | |
| Southeast Volusia Chamber Challenge 5K | New Smyrna Beach, FL | FL12063EBM | 5 Km | | |
| Space Coast Half Marathon | Cocoa, FL | FL10071EBM | 21.0975 Km | | |
| Space Coast Half Marathon - North Course | Cocoa, FL | FL18058TY | 21.0975 Km | | |
| Space Coast Half Marathon - South Course | Cocoa, FL | FL18059TY | 21.0975 Km | | |
| Space Coast Marathon | Cocoa, FL | FL10070EBM | 42.195 Km | | |
| Space Coast Marathon | Cocoa, FL | FL18060TY | 42.195 Km | | Online Course Map |
| Spring-4-A-Cure 5K | St. Augustine, FL | FL10015EBM | 5 Km | | |
| Spud Run Half Marathon | Hastings, FL | FL16028EBM | 21.0975 Km | | |
| Spud Run 10K | Hastings, FL | FL13009EBM | 10 Km | | |
| Spud Run 5K | Hastings, FL | FL13008EBM | 5 Km | | |
| Spud Run 5K | Hastings, FL | FL10030EBM | 5 Km | | |
| Summer Shotgun 4 Miler | Palm Coast, FL | FL12046EBM | 4 Miles | | |
| Summer Shotgun 2 Miler | Palm Coast, FL | FL12047EBM | 2 Miles | | |
| Suncoast Race for the Cure 10K | St. Petersburg, FL | FL09058EBM | 10 Km | | |
| Suncoast Race for the Cure 5K | St. Petersburg, FL | FL09057EBM | 5 Km | | |
| Suncoast Race for the Cure 10K (Alternate) | St. Petersburg, FL | FL09076EBM | 10 Km | | |
| Suncoast Race for the Cure 5K (Alternate) | St. Petersburg, FL | FL09077EBM | 5 Km | | |
| Superhero 5K | Palm Coast, FL | FL16023EBM | 5 Km | | |
| Take Stock in Children 10K | Lakewood Ranch, FL | FL09034EBM | 10 Km | | |
| TSIC Strides for Education 5K | Port Orange, FL | FL14102EBM | 5 Km | | |
| Teal Ribbon 5K Run | Oviedo, FL | FL11035EBM | 5 Km | | |
| Thanksgiving 5K | DeLand, FL | FL06084DL | 5 Km | | |
| The Runners Care 5K | St. Augustine, FL | FL10031EBM | 5 Km | | |
| Tomoka Elementary 5K | Ormond Beach, FL | FL11121EBM | 5 Km | | |
| Tomoka Four Mile Road Race | Ormond Beach, FL | FL07026EBM | 4 Miles | | |
| Trot For HOPE | Palatka, FL | FL13059EBM | 2 Miles | | |
| Turkey Day 5K Holiday Fun Run | Sanford, FL | FL10129EBM | 5 Km | | |
| USA 5K | St. Augustine, FL | FL15029EBM | 5 Km | | |
| Valencia Community College 5K | Orlando, FL | FL11004EBM | 5 Km | | |
| Victoria Park 5K | DeLand, FL | FL08022EBM | 5 Km | | |
| Viking 5K | Palatka, FL | FL14043EBM | 5 Km | | |
| Viking 5K | Palatka, FL | FL15041EBM | 5 Km | | |
| Vilano 5K | St. Augustine, FL | FL14046EBM | 5 Km | | |
| Waterfront 10 Mile | Palm Coast, FL | FL14142EBM‏ | 10 Mile | | |
| Waterfront 5K | Palm Coast, FL | FL14141EBM | 5 Km | | |
| White Cane Awareness 5K | Ormond Beach, FL | FL06070DL | 5 Km | | |
Contact information:
Email: billy.hasselman@gmail.com